JOIN OUR WEAPONS SPECIALTY CLASS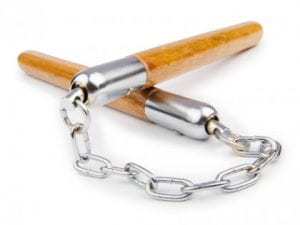 Want to take your Tae Kwon Do skills to the next level? It's time to add a weapon to your training. Master Irvin's House of Discipline is offering weapons specialty classes.
From 6:45 to 7:30 p.m. on Mondays and Thursdays, you'll get the weapons training you need to enhance your self-defense skills. Our weapons expert Javier Velasquez will teach you everything you need to know about using a weapon safely and effectively. Don't worry if you don't have any experience-no experience is necessary to join our weapons specialty class.
Contact us at 318-752-9599 for more information on how to get started.