WHY YOU SHOULD TAKE PRIVATE LESSONS AT MASTER IRVIN'S HOUSE OF DISCIPLINE
If you want to start learning or get better at Tae Kwon Do?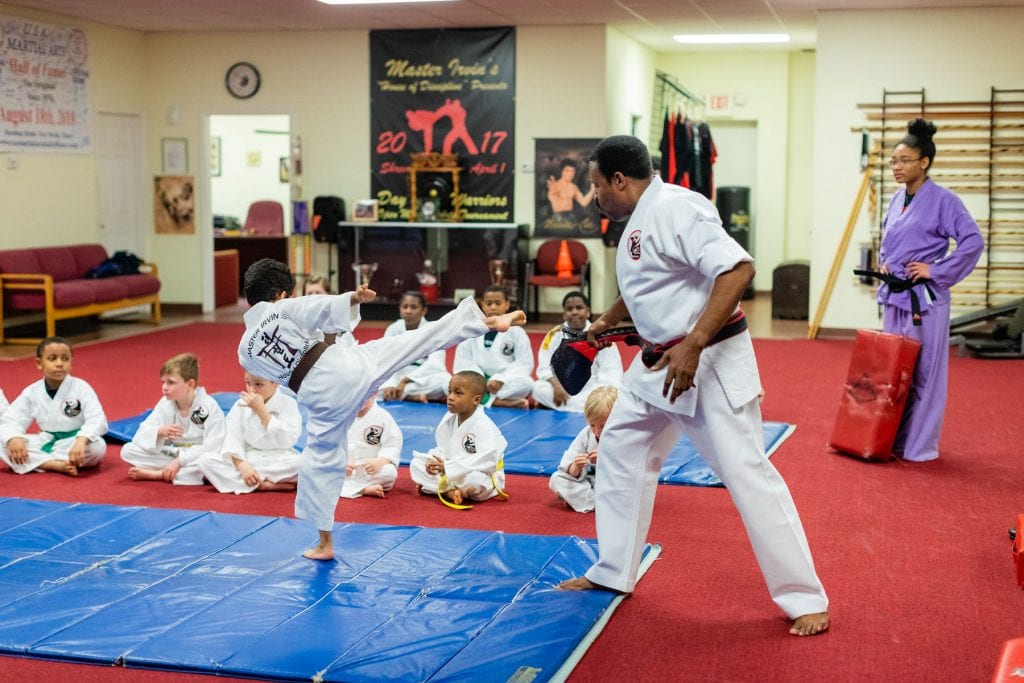 If training next to other people who are more skilled makes you nervous?
Or maybe you just don't do well in crowds, but you respond well to one-on-one attention.
Master Irvin's House of Discipline has the solution for you.
You can get private Tae Kwon Do lessons at Master Irvin's House of Discipline.
Our instructor will work with you personally to improve your form and add new techniques to your arsenal.
We'll identify your weak spots and help you improve in a way that works for you.
Sign up for our private lessons now.
THE BENEFITS OF PRIVATE LESSONS
Why should you take private taekwondo classes at Master Irvin's House of Discipline? You'll enjoy these benefits:
You can go at your own pace. Your instructor will go at your speed so you can master the techniques you need before advancing to the next level.
You'll get instant feedback . Since your instructor will be your partner for every exercise, they can evaluate your needs and make corrections before bad habits form.
You'll learn to leverage your strengths. Your instructor will determine your skill level and meet you where you are. They'll develop a specific approach based on your natural ability, age and build.
You'll get all the tips and tricks. You'll learn special strategies that may be too complex to teach in group settings.
Our private lessons are by appointment only. Classes start at $75 for each 45-minute session. Choose from day, night or weekend sessions-just let us know what's most convenient for you.
                                                                  Start experiencing all of the benefits our private lessons have to offer.